AM I ENTITLED TO ECO FUNDING?
Did You Know That You Could Be Entitled to FREE Insulation Works?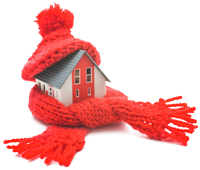 There are a variety of schemes or options available to assist with funding for energy efficiency home improvements such as Cavity Wall Insulation and Loft Insulation.
The ECO Home Insulation Grant is also available to tenants, however, they need to ensure they have received permission from the landlord beforehand. One of our qualified assessors will be able to advise you regarding your eligibility for the ECO Home Insulation Grant. This is decided by visiting your property and analysing your homes current energy saving measures, where you live and if you receive any benefits.
Please see below for more details.
You can also contact us for more information or to arrange an assessment.